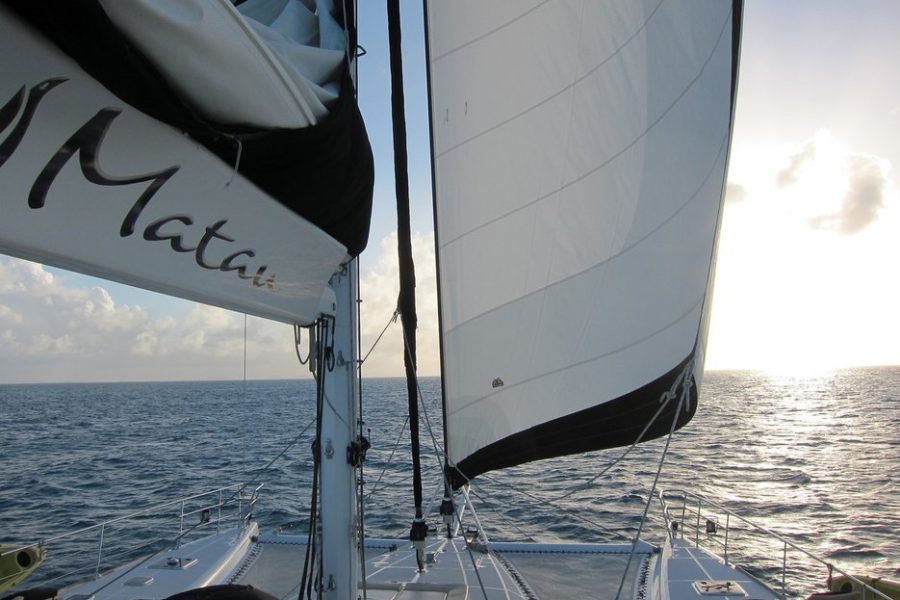 Head to the Southern Hemisphere for the hottest yachts.
The antipodean island nation is making a legitimate play as a world-class yachting destination these days—Auckland's superyacht Silo Marina has tripled in size since it opened five years ago—and the Southern Hemisphere's summer sailing season is just heating up. And while the land of blue seas and more than 9,000 miles of coastline may have always seemed an obvious choice for a sailing vacation, a set of somewhat byzantine regulations made it difficult to charter ships here: Owners of their own boats didn't have a problem coming and going, but holidaymakers looking to rent for a week (or two or three) didn't have it so easy.
Now, however, loosened restrictions are allowing would-be charterers to book boats. One go-to local outfit, Asia Pacific Superyachts, which arranges expert soup-to-nuts sailing trips, has access to a trio of particularly envy-inducing boats this season: the 110-foot four-cabin motor yacht Relentless; the more gently priced, four-cabin, 75-foot sailing catamaran Matau; and the sleekly designed, gun metal-gray eight passenger VvS1, another motor yacht that measures in at 110 feet.
Asia Pacific Superyachts not only handles the chartering and logistics surrounding each of these crewed ships, it also arranges itineraries for time spent both on the sea and off, trips that can incorporate snorkeling and diving in the protected inlets of the Bay of Islands and helicopter rides along Ninety Mile Beach, say, as well as visits to Sauvignon Blanc vineyards, golfing on some of the country's top courses and bungee jumping in the adventure capital of Queenstown. Come, sail away.
[via Conde Nast Traveler]