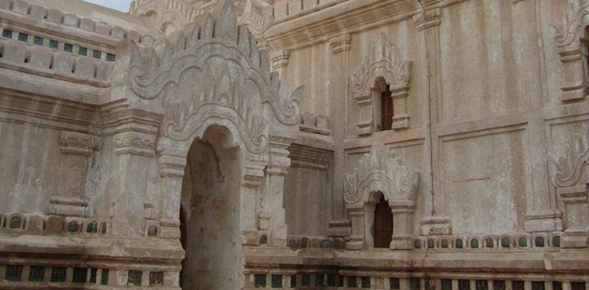 "UNESCO has designated Indawgyi Lake in Kachin State—the largest freshwater lake in the country and the third largest in Southeast Asia—as a Biosphere Reserve", reports Gordon Fernandes, heading up Asia Pacific Superyachts Myanmar, adding: "Superyachts are finding more reasons to visit Myanmar as in addition to the fantastic Mergui Archipelago cruising options, and land explorations are incredible".
According to Myanmar Tourism Marketing, the recognition is the second of its kind for Myanmar. In 2015, Inle Lake in Shan State was granted UNESCO Biosphere Reserve status for its ecological importance.
Spanning over an area of 133,715 hectares, the Biosphere Reserve of Indawgyi Lake includes the lake and the surrounding wetlands and forest to a distance of about 15 kilometres. Indawgyi Lake is also home to more than 160 bird species—some of which are globally threatened water birds—as well as turtle species, endemic fish, mammals, reptiles and primates. Every year in the fall, migratory birds from as far as Siberia find solace around the area within Indawgyi Lake Wildlife Sanctuary.
Indawgyi is not the only site in Myanmar recognized by UNESCO. Up till now, only the Pyu Ancient cities (the remains of three brick, walled and moated cities of Halin, Beikthano and Sri Ksetra) are listed as World Heritage site thanks to efforts from the Myanmar government, these sites have been listed since 2014. UNESCO is of course known as well for The World Heritage List (presently comprising 721 exceptional cultural and natural sites in 124 countries) including some of the world's greatest tourist destinations, ranging from the Taj Mahal to Machu Picchu and the banks of the Seine in Paris, from the Great Barrier Reef to Sagarmatha and Kilimanjaro.
Lesser known are the 3 "memories of the world" which include the Kuthodaw Inscription Shrines in Mandalay, the Myazedi Stone Inscription in Bagan which includes an inscription in four languages, Pyu, Mon, Myanmar and Pali, on each of the four sides of the column and the The Golden Letter from 1756 of the Burmese King Alaungphaya to King George II of Great Britain.
In total 14 other places in Myanmar are submitted on the Tentative List including Bagan ancient temple city and the lesser known Mrauk U ancient city.
"Myanmar Tourism Marketing is, of course, hoping that other places around Myanmar will soon receive UNESCO Heritage status, just as Indawgyi Lake recently was recognised", says Myanmar Tourism Marketing Chairperson Ma May Myat Mon Win, "as more international recognition will help show the world how much cultural and natural beauty this country has to offer".
Tourism authorities in Myanmar and Cambodia announced last month that they will launch a joint action plan aimed at boosting tourism industry of the two countries, the Myanmar Ministry of Hotels and Tourism said on Thursday.