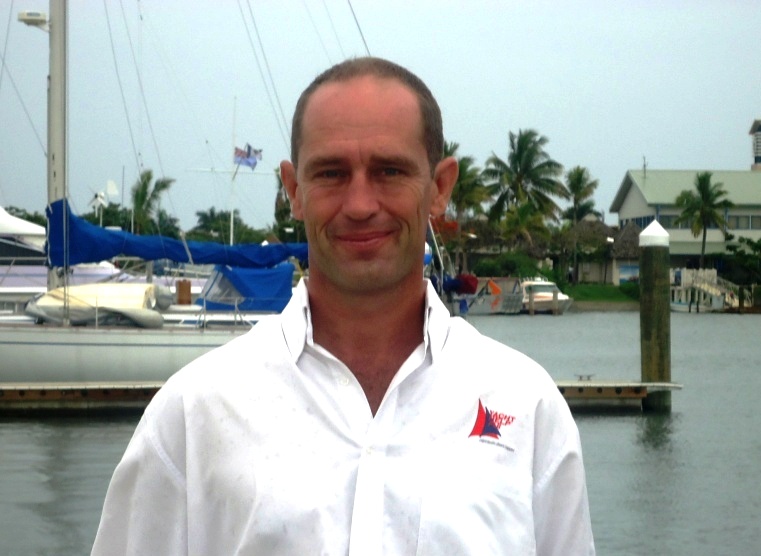 In a brief interview Asia Pacific Superyachts Fiji owner-agent, David Jamieson shares his experience and passion for yachting and caring for superyachts in Fiji. Jamieson is part of the APS company network of superyacht agency owner agents and has been welcoming superyachts to Fijian waters and the delights of Fiji culture since 2001.
David commented earlier in the year that things are getting better for visiting yachts: "The Government's reduction of the Super Yacht Charter Tax from 12.5 per cent to 10 per cent will help to increase the number of visiting yachts. The Super Yacht Charter Tax is no longer called a 'super yacht' tax; superyachts are now charged an environment and climate adaptation levy of 10 per cent, levied on the stated gross charter fee as disclosed on the charter contract".
David has seen the yachting industry become a major contributor to the Fijian economy and his company is firmly established, with a staff of over forty people including head office and a repair and maintenance facility in Vuda. Fiji now receives over 700 yachts annually and he believes visiting yachts can exceed 1,000 once the Lau Clearance Post is operational. He's the 'go-to' guy on Fiji for visiting yachts and can be found at the Port Denarau Marina.
Q. What were the circumstances in your background that brought you to Fiji – and to yachting? 
A. My Father was a keen sailor whose claim to fame was winning the 'Tall Ships Race' in 1976. He got me into dingy racing at 8 years old and then sailing around the UK on his yacht as a teenager.
My professional career at sea began at age 18 and has spanned 20 years. I have skippered a wide variety of vessels that took me all over the world. Some of these vessels included Square Riggers, Schooners, Charter Yachts, Dive Boats, Cargo ships, Rig Tenders, Racing yachts and Superyachts.
It was in 1999 that I sailed to Fiji as captain of 30 meter classic yacht and I was really taken by the people and the place. My 2 year old son was sailing with me at the time and a new chapter was on the cards. In 2001 the owner of Yacht Help (now Asia Pacific Superyachts) which was mostly a small yacht repair business, contacted me to see if I wanted to buy the business. I took the plunge and moved to Fiji.
Q. How did your interest in working with superyachts voyaging to and throughout Fiji develop?
A. From my own experience I thought that the South Pacific had a lot to offer superyacht owners. When I bought the business there were about 10-15 superyachts cruising through Fiji annually. Captains didn't really know much about Fiji and it took lots of trips to boat shows to get Fiji onto the cruise map.
Q. What are some of your proudest achievements – in life? And in work?
A. My kids. And being part of the huge growth of superyachting in the South Pacific. It's been very exciting watching the numbers of yacht visits grow annually and how good this has been for the Fijian economy with multiple businesses and hundreds of people being employed.
Q. What are you most passionate about in working with owners and captains and their yachts?
A. It's really easy to be passionate about Fiji as destination. I really enjoy customizing itineraries to fit each yacht's interest. The people of Fiji are amazingly friendly and it's great to get the positive feedback from owners and crew. As an ex captain I know the feeling when an owner ends a trip on a high, its "job well done" and I am passionate about achieving this for my client.
Q. What do you see as helpful changes/needs by government for Fiji to continue to attract more international superyachts?
A. To be fair the Fiji government has been steadfastly behind this industry and although new legislation has been slow coming, as an industry we have got most of our wish list including superyacht Charter Rules.
Going forward I would like Fiji to follow Palau's example and make Fiji waters into a marine reserve. Certainly, this is a big project but certainly worth pursuing in the years to come.