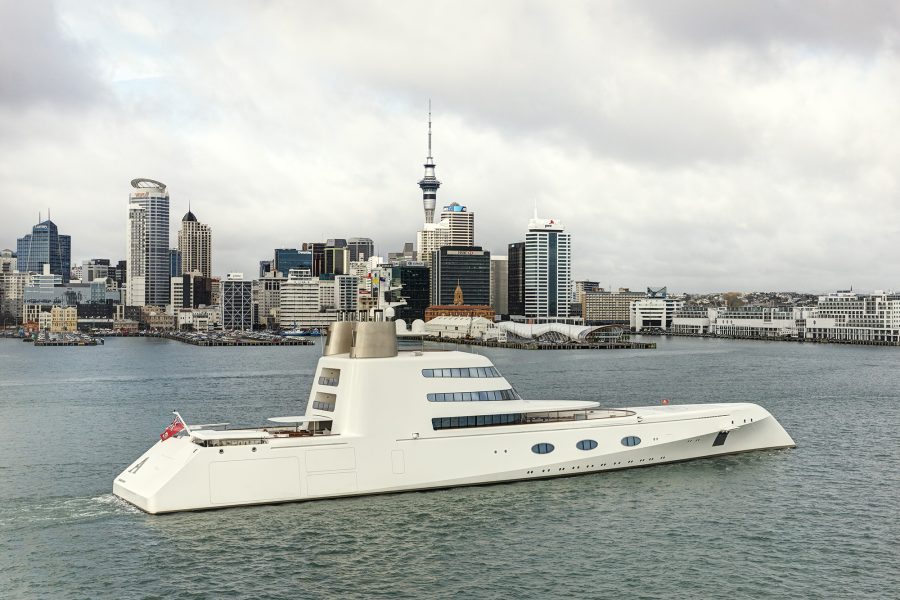 When The Superyacht Gathering in Auckland was being organised, Asia Pacific Superyachts New Zealand was one of the first companies outside of Yachting Developments to put forth their support, encouraging organisers it was a great idea for the NZ Superyacht Industry, for the event to be held in Auckland March 27th-29th, 2019.
The Superyacht Gathering organisers state, "Without sponsors the event wouldn't go ahead and we are very proud to be including the APS NZ team on our journey. Duthie and his team provide top-class support and experiences for our visiting superyachts, making sure they leave loving New Zealand like we do."
Influencers, owners, designers, charter brokers, superyachts captains and industry figureheads will come together in an exclusive environment, with limited numbers, to enjoy an experience-based three-day event hosted by some of the New Zealand superyacht industry's most passionate people. A busy programme, designed to be interactive and inspiring, will include a welcome event, one-day symposium, and a relaxed social day on beautiful Waiheke Island. Together those attending will share a love for the sea, environment and superyachts with people who feel the same.
Looking forward to the upcoming event and encouraging others in the world of superyachts to attend, Duthie Lidgard enthuses, "We are proud to be part of this exciting event and interesting program and look forward to sharing our knowledge of New Zealand as a fantastic destination for Superyachts.
With the approaching 36th edition of America's Cup to take place in New Zealand in 2021, there is further increasing interest in the region and the nation's cruising grounds as a whole and we are getting many inquiries for the 2020 and 2021 from superyachts to visit our country. This event is an exciting opportunity for Auckland to show off its beautiful harbour and for New Zealand to promote its incredible sailing and travel experiences."