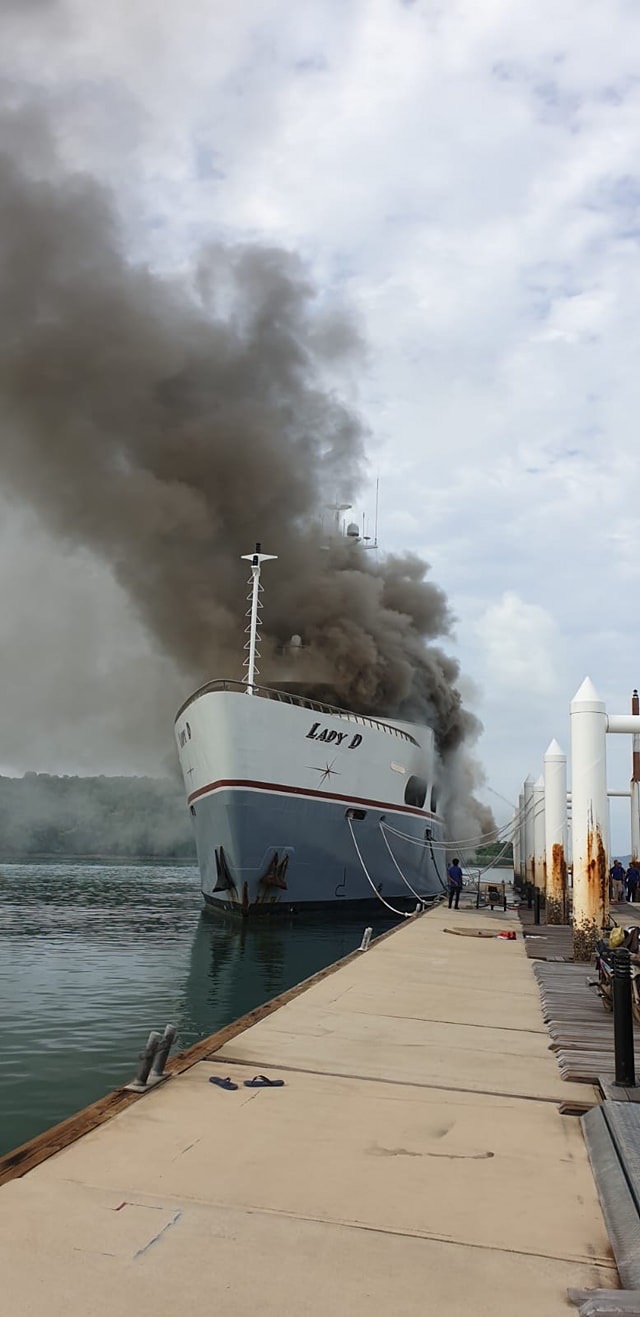 The yacht "Lady D" caught fire this morning at the Ao Po Grand Marina in the north of Phuket, Thailand.
"Marina staff were notified of the fire at 8.25am this morning and called the local fire department and also called the Marine Police for assistance as well", reports Gordon Fernandes, heading up Asia Pacific Superyachts in Phuket & Myanmar.
A fire truck arrived to fight the fire which has now been extinguished. Fernandes was told by a friend that luckily all the crew got out safely.
Firefighters confirmed there were no injuries from the 185ft superyacht "Lady D" fire at Ao Po Grand Marina.
Lady D is a 56.39m luxury yacht, from the Quality Shipbuilders shipyard in the United States. The yacht is an older converted private yacht, originally constructed in 1976 as a US Coast Guard Inspected, ABS Classified and LoadLined Offshore Oilfield Supply Vessel. She was reconfigured and reconstructed in 1989 as an ocean-going yacht and underwent a refit in 2010 and upgrades to her mechanical systems and hull in 2005/2006. She is known as an incredible ocean cruiser, with an outstanding range and exceptional levels of comfort which has been maintained and equipped to the highest standards.