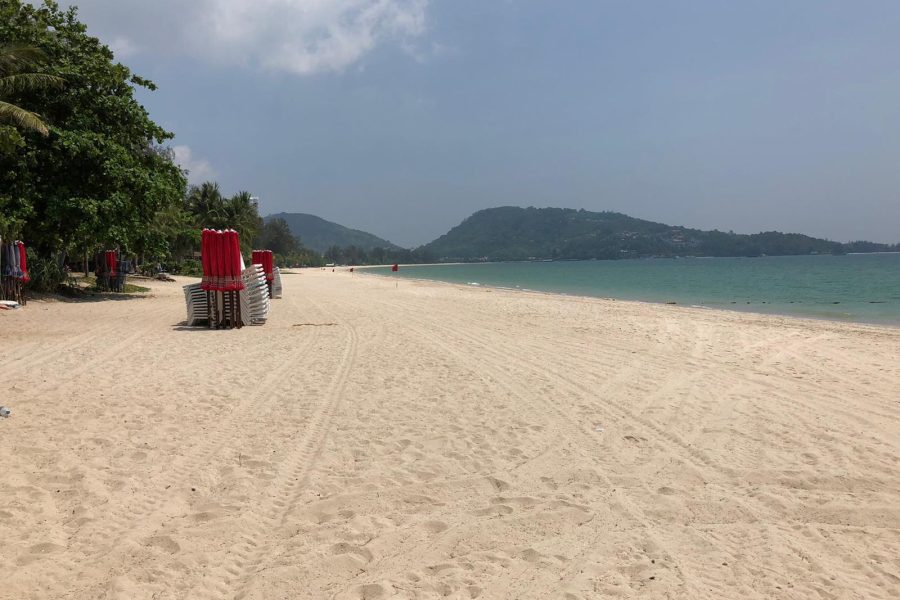 The Phuket Governor has extended all lockdown orders to Apr 30. The previous orders were set to expire on Apr 26. The orders made special note that the health regulations in force to help prevent the spread of COVID-19 also apply to all boats and that all boats except commercial fishing boats, traditional fishing boats, rescue boats, nursing vessels and government vessels are prohibited from the harbour and coast within Phuket.
For those boats that are allowed to put to sea, the orders noted, "When leaving the port or coast at any place, notification must be made to enter the port or coast at the place of departure and the operators and the owners of the boats are to be strict in [enforcing] the epidemic prevention measures. All the boat officials must wear face masks and maintain a space of not less than 1.5 metres [from other people] and [must] strictly follow the procedures Measures of the Ministry of Public Health and Communicable Disease Committees."
The special reminder for boat captains and crews, repeating the health regulations for everyone initially laid down weeks ago, came as Vice Admiral Cherngchai Chomcherngpat of the Royal Thai Navy Third Area Command on Apr 17 announced that Phuket's fishing fleet was free from any COVID-19 infection as he led inspections of fishing crews as part of the efforts to help prevent the spread of virus.
There are many other groups of people across the island stepping up to help people in need of food and other support, among those from the yachting community is Asia Pacific Superyachts (APS). APS Phuket's Jojo and her team bought watermelons from Phuket farmers, as they cannot sell their products because of the Phuket lockdown.
The team then prepared packaged offerings and distributed watermelon packs to people in need. The following day all the team members got together and prepared hundreds of chicken & port dinners to distribute to those in need, noting the team will continue to help during lockdown.
There are many stories of people helping others on Phuket and throughout Thailand. APS co-founders, Gordon Fernandes and Jojo, are happy to receive any questions and note, "Our APS team continues to work from home and we all look forward to boats returning to Phuket.
The Phuket Communicable Disease Committee announced on April 18 zero new confirmed cases of people infected with the COVID-19 coronavirus. The zero cases reported leaves the total number of people in Phuket infected with the disease since the outbreak began at 192.