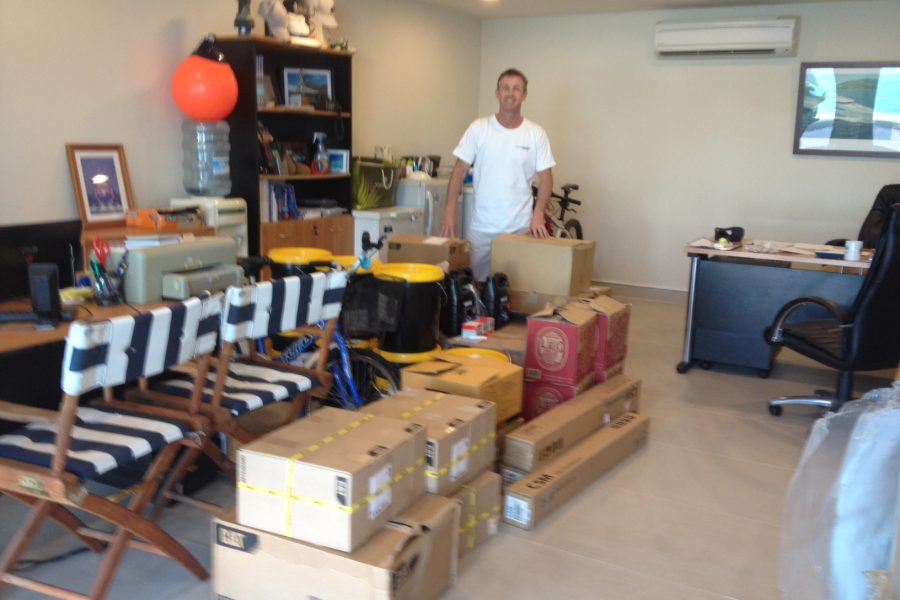 As there has been some speculation in the past few weeks as to changes/ restrictions in Thailand for foreign flagged vessels, it is hoped the following information will help clarify current protocols.
As of 1 May, 2021, all arriving yachts must undertake 15 days quarantine on board (16 days / 15 nights) and must use an approved agent for the quarantine check in process. Approved agent in Thailand, Asia Pacific Superyachts (APS) Phuket and APS company co-founder Gordon Fernandes, outlined current protocol in Phuket.
Before arriving at a Thai port your agent can assist with the required Certificate of Entry (CoE). This must be applied for around two weeks in advance, with another three days needed by the Consulate for approval after your documents are completed. Note: some yachts coming from Malaysia have been given special dispensation based on short notice given to depart Malaysia.
Visas are also required, and again, your agent can assist you.
The Special Tourist Visa (STV), re-introduced for yachts arriving in Phuket until 30th October 2021, is the favored Visa by Captains and Owner and with this you receive 90 days on arrival with the option to extend up to 270 days.
All crew must have health insurance for at least 100,000 US dollars and cover Covid-19. This can be arranged through Asia Pacific Superyachts.
Vessels must operate their Automatic Identification System (AIS) at all times in order to be able to track the vessel's position from the country of origin to Thailand and during quarantine at the anchorage point.
The crew and passengers of each entering vessel must undergo a mandatory 15-day quarantine on board their own vessels in a designated anchorage: The quarantine locations are in Pattaya and in Phuket.
All aboard must wear "smart wristbands" to track their location and health while observing their mandatory 15-day quarantine and crew must undergo 3 separate Covid-19 RT-PCR tests:
first test on the day the vessel enters Thailand (can omit the first time if crew have negative test certificate for COVID-19 taken within 72 hours before entering the country);
second test in the middle of quarantine;
third and final test at the end of the quarantine period.
During quarantine, the delivery of supplies to the vessel and management of waste from the vessel shall be carried out by the agent and passengers and crew are prohibited from leaving the vessel during quarantine.
After quarantine, if no COVID-19 infection is detected, the vessel and all aboard must move to a marina with confirmation of a prepaid berth for one day to meet the agent and confirm the formalities.
Owners are now permitted to fly into Thailand and quarantine on their yachts.
The government has agreed to reopen the resort island of Phuket to vaccinated international tourists with no quarantine from July 1st, subject to the island's own vaccine roll-out. This still needs to be approved by cabinet, but it is likely this will apply to yacht tourists as well.
As of October 1, 2021, if the plan proves successful, the quarantine requirement will be removed for vaccinated tourists in Chiang Mai, Koh Samui, Krabi, Pattaya, Phang Na, and Phuket. Thus both the western Andaman Sea (Phuket) and eastern Gulf of Thailand (Koh Samui) will be open to yachts.
Thailand plans to lift all quarantine requirements for foreign visitors in 2022.
"The COVID-19 pandemic has had a big effect on the Thai economy and the tourism industry, especially in Phuket, a destination dependent on foreign tourists", said Tanyuta Singhmanee (Jojo), Managing Director of Asia Pacific Superyachts and also representing the Thai Yachting Business Association (TYBA.
"We have not found any yacht tourists infected so far and we expect that there will be about 100 yachts, bringing 300-500 tourists to Thailand in 2021".