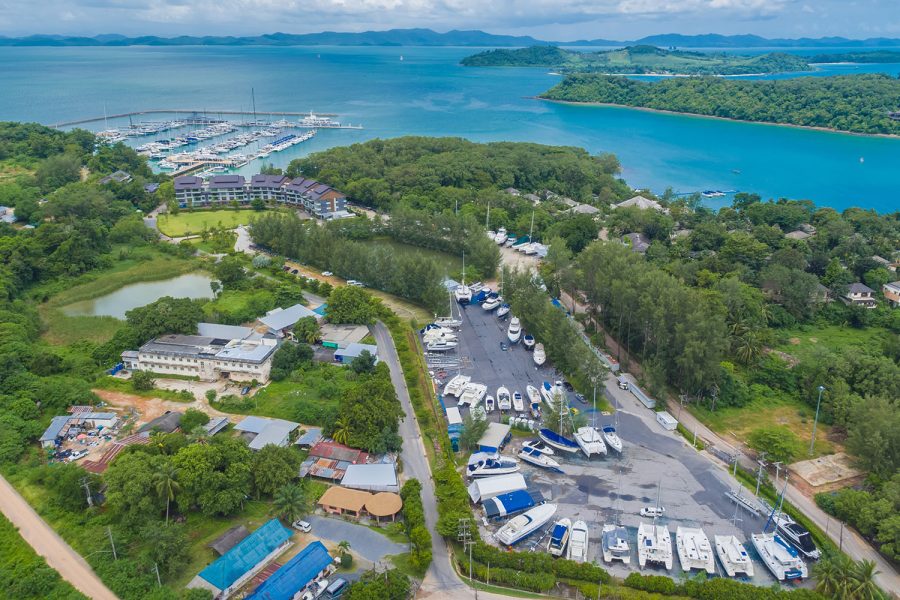 Thailand's Center for COVID-19 Situation Administration (CCSA) approved the lifting of the pre-departure RT-PCR requirement for international arrivals (Test and Go, Sandbox and Alternative Quarantine) beginning 1 April, 2022.
Sandbox and Quarantine Programs Reduced
The 2 COVID tests remain in place for the Test & Go and Sandbox travelers: RT-PCR Test upon arrival (Day 0-1) and an antigen self-test (ATK) on Day 5. The required stay for the Sandbox Program has also been reduced to 5 nights instead of 7 nights. The RT-PCR test on Day 1 and antigen test on Day 5 are still required. If you are a vaccinated traveler, it is recommended to apply for the Thailand Pass under Test and Go program instead of the Sandbox program.
The move is part of the gradual easing of restrictions in an attempt to revive the country's vital tourism sector, according to CCSA Spokesman Dr. Taweesin Visanuyothin. The CCSA has decided to do away with the requirement for all travellers to Thailand, under the "Test and Go" program, to take an RT-PCR test in the 72 hours before their departure by land, air, or sea.
However, they still have to take the test upon arrival and self-administer and antigen test on the 5th day of their stay in the country. The government has introduced the Test and Go and Sandbox programs allowing vaccinated travelers to enter the country without quarantine. The Thailand Pass system is currently open and accepting new applications for the Test and Go, Sandbox and Quarantine entry programs.
Phuket welcomed its first group of Test & Go travellers entering the island province by sea on March 9th and Tourism officials say more visitors travelling on yachts and cruise ships will be entering under the quarantine exemption scheme. On March 1, the Centre for Covid-19 Situation Administration eased travel restrictions, allowing Test & Go travellers to enter Thailand by land and sea, not just air.
Those travelling by sea must isolate on the yacht or cruise ship and those travelling by air must stay at an approved hotel or resort for a night while they wait for their results.
"It's great the Government is easing restrictions for yacht visitors and even more lifting of restrictions is planned in the near future. We are keeping our clients and superyachts interested in visiting Thailand advised of all changes", enthused Gordon Fernandes, co-founder of Asia Pacific Superyachts from Phuket.
Phuket Island – Superyacht Hub – Andaman Sea
The growing major global marina hub offers full service marinas on Phuket with berths for yachts up to 130M's in length with excellent docking facilities and a growing superyacht labor force. The four marinas, located in the Northeast of the island Fernandes notes, include:
Ao Po Grand Marina with space for 300 yachts and 100 on ground has been developed as a so-called "smart pier" and is equipped with auto gates, CCTV with temperature detector, and passport scanner
Phuket Boat Lagoon – serving 173 yachts & 135 other vessels for repair work on the ground
Phuket Yacht Haven – which can accommodate 300 yachts at sea only
Koh Samui & Gulf of Thailand – Eastern Thailand
Serving the resort island of Koh Samui and the eastern Gulf of Thailand is the Ocean Marina Yacht Club, reports Captain Charlie Dwyer. One of Asia's largest marinas and offering full facilities, it is completely protected by a 1.5 km. long wave breaker. The marina currently provides 455 floating marina berths capable of accommodating yachts up to 200 feet and there are further plans for more expansion. The island of Samui offers numerous gorgeous anchorages and superyacht support services by Asia Pacific Superyachts.
Captain Charlie also reports on a recent announcement by Marine officials in Thailand that they are looking into building a cruise ship terminal on Koh Samui. The plan will accommodate up to 80 yachts and provide for six ferries and two cruise ships to dock at the terminal at the same time.