Phuket, Thailand
Agent Contact

7°53'24.00" N
98°23'53.88" E
Gordon Fernandes
+66 76 346 927
+66 81 979 6320
86/24 Prabaramee Road,
Patong, Phuket,
Thailand 83150.
Welcome to Phuket, Thailand
The Asia Pacific Superyachts Phuket office has over 20 years combined experience in the superyacht industry, led by Gordon Fernandes, a man  known and respected in the superyacht industry. Along with Gordon and his professional team, Thai owner, JoJo, has  a very special relationship with Customs, Immigration and the Harbour departments… which means the impossible can sometimes be achieved!
Superyachts of various sizes have been coming to Phuket for over 15 years and in the early days, facilities were limited. However, now the island boasts of three modern and well-equipped marinas with superyacht berths and more marinas are being developed as the number of high net worth individuals increases.
Phuket has become a major destination for yachts visiting the Indian Ocean. Yachts are being based in Phuket for the season; then cruising to areas like Myanmar (Burma), the Andaman Islands and beyond. Using an agent for nearby island and other journeys makes life a lot easier for a professional yacht crew and instead of spending time trying to source products and services, this time can be used in  the maintenance and well-being of the vessel. Phuket is the largest island in Thailand and has a bridge linking the island to the mainland which means arriving superyacht can rest assured their agent will provide the best in service and care.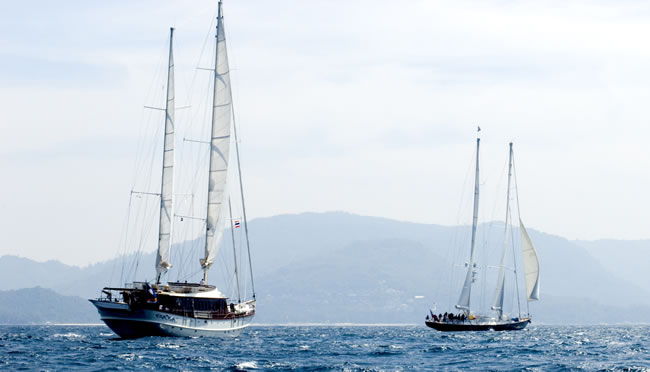 Owners and their guests and captains and crew are finding this paradise island has what they are seeking - crystal clear blue waters, stunning beaches and world class onshore dining and entertainment.  There are many 5-Star resorts on the island, and, in fact, the birth place of The Amanpuri, a very special resort which started the Aman Group.
For those interested in journeying to other regions and countries, such as  Myanmar (Burma), the APS team can handle all the arrangements, including a cruising permit and Visa-On-Arrival for all crew and passengers.
Heaven on earth…. Phuket, Thailand has been described by many as a unique and diverse place with fantastic beaches, clear blue waters, lush tropical rain forests and the most pleasant people in the world waiting to greet you!
Visiting Yachts
M/Y A
M/Y Andiamo
M/Y Anna
M/Y Annaeva
M/Y April
M/Y Aquamarina
M/Y Archimedies
M/Y Callisto
M/Y Camata
M/Y Cloud 9
M/Y Coy Koi
M/Y Elandess
M/Y Family Day
M/Y Flying Tiger
M/Y Helios 2
M/Y Indigo
M/Y Kalizma
M/Y Karima
M/Y Lady Christine
M/Y Le Grand Blue
M/Y Maverick
M/Y Mayan Queen
M/Y Newcastle Explorer
M/Y Noble House
M/Y Ocean Victory
M/Y Party Girl
M/Y Pelorus
M/Y Queen Miri
M/Y Samax
M/Y Senses
M/Y Sierra Romeo
M/Y Silver
M/Y Silver Fast
M/Y Sunchaser
M/Y Sunrays
M/Y Taipan III
M/Y Talisman C
M/Y Tango
M/Y Tanvas
M/Y Triple 888
M/Y Ulysses
M/Y Vive La Vie
M/Y Were Dreams
M/Y YTL Princess
S/Y Adele
S/Y Bella Regazza
S/Y Bristolian
S/Y EOS
S/Y Galaxia
S/Y Hemisphere
S/Y Miss Salona II
S/Y Montigne
S/Y Perseus
S/Y Queen of Andaman
S/Y Red Dragon
S/Y Serenity C
S/Y Shenandoah
S/Y Silolona
S/Y Squall
S/Y Thalia
S/Y Titania
S/Y Vent Dest
S/Y Vertigo
S/Y Vivid
S/Y Yanneke Too
S/Y Zappler
Recent News about Phuket, Thailand
December 18, 2017

October 7, 2017

September 28, 2017

September 16, 2017

September 2, 2017

August 20, 2017

May 24, 2017

February 9, 2017

December 2, 2016

November 10, 2016

November 1, 2016

November 1, 2016

September 20, 2016

September 9, 2016

August 19, 2016

August 9, 2016

August 9, 2016

July 23, 2016

July 10, 2016

June 16, 2016

April 24, 2016

February 18, 2016

January 2, 2016

November 18, 2015

November 7, 2015

October 11, 2015

September 18, 2015

September 4, 2015

September 2, 2015

August 13, 2015

August 8, 2015

August 5, 2015

July 17, 2015

June 13, 2015

June 8, 2015

May 16, 2015

May 16, 2015

May 7, 2015

April 12, 2015

April 5, 2015

December 15, 2014

December 15, 2014
Older Releases
Services
Our Services To The Captains
Cruise planning in our region
Clearance in our region
Visa and bond arrangements
Dockage and pilot arrangements
Helicopter authorization
Charter license
GSM cards and SAT TV decoder rentals
Charts
Parcel or express mail clearance and export
Shipyard coordination
Accounting and banking facilities
Charter APA and tax management
Our Services To The Engineers
Yacht Refit
Duty free fuel
Jet fuel and gasoline
Lube oil supply and used oil / Sludge removal
Engine parts and supplies
Repairs and maintenance jobs
Metal fabrication
Our Services To The Deck Officers
Deck parts and supplies with discounts
Day workers
Repairs and maintenance jobs
Security and ISPS arrangements
Warehousing
Our Services To The Galley
Fresh provisions
Beverages and wine supplies
Galley parts and supplies
Wine tasting
Our Services To The Interior Department
Carpet cleaning
Flower arrangements
Interior cleaning supplies
Appliance repairs and maintenance
Laundry and dry cleaning
Beauty & grooming products
Our Services To The Owners And Charter Guests
Car rental at preferred rates
Airport meet& greet and transport
Charter planes and helicopters
Concierge services
Cruise planning and itineraries
Dive guides
Guided tours and excursions
Hotel bookings at preferred rates
Massage, spa and beauty care
Traditional dance shows in various islands
Yacht and fishing boat charter
Our Services To The Crew
Banking assistance
Medical care
Preferred rates on many hotels
Car hire and tours
Travel arrangements
Testimonial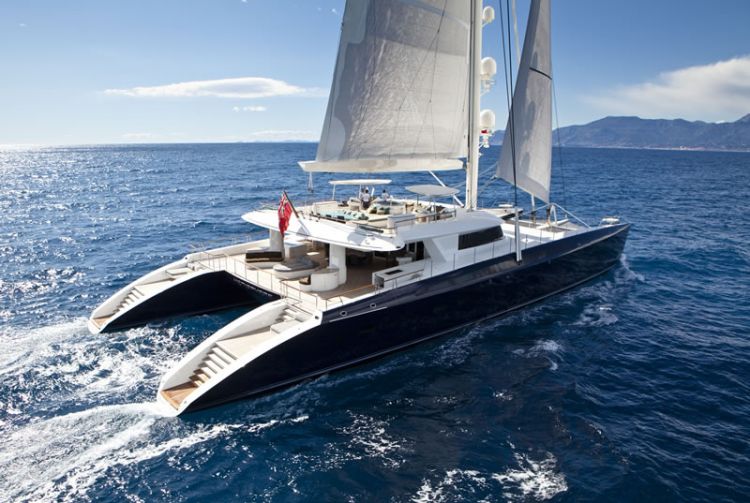 S.Y Hemisphere
Hemisphere initially employed the services of a competing agent in Malaysia and Thailand, but following countless incidents of poor performance in the first ten days I had no choice but to move the business to Gordon, JoJo and the APS team during a 24hour turnaround. Throwing APS in at the deep-end with last minute requests to pick-up the pieces from the other agency with guests already on board, it was evident that APS should be the first choice for anyone considering cruising Thailand. Hemisphere continued to enjoy the excellent service of APS as she cruised north and explored Myanmar. Thank you, Gordon and JoJo!
Captain Gavin Bladen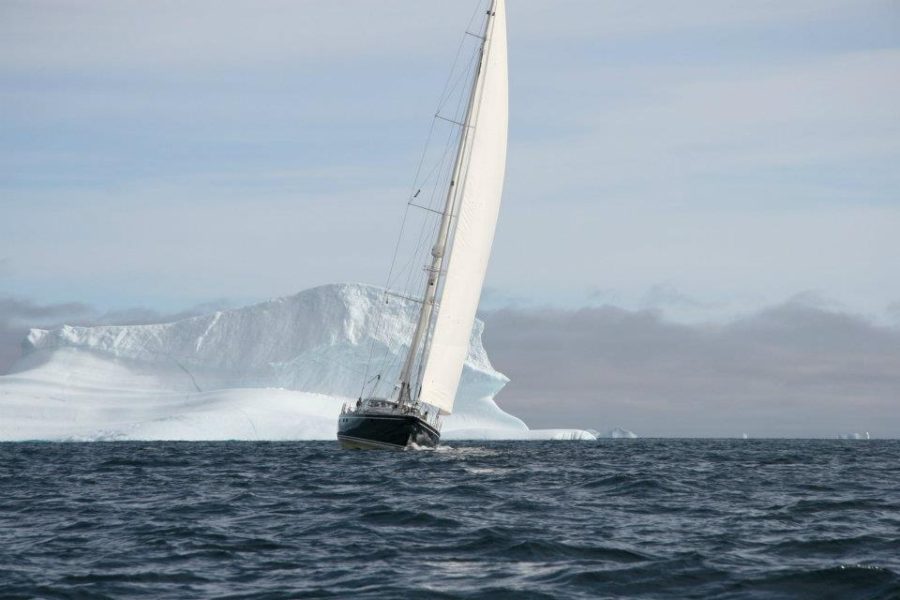 S.Y Vivid
On board Vivid we have completed two circumnavigations focusing on off the beaten path destinations. APS-Thailand has successfully supported us throughout Thailand, the Andaman Islands and Myanmar. When in the Andaman Sea area we have used Yacht Haven Marina in Phuket as a base. APS-Thailand has an office located here run very warmly and efficiently by Toby Koehler. The combination of Yacht Haven and APS is excellent for repairs, crew support and guest trip logistics. We have consistently received outstanding service from APS-Thailand. On several occasions over the last seven years, we have through the last minute impossible support scenario to Gordon and his APS team and they have never let us down.
Captain Timothy J Forderer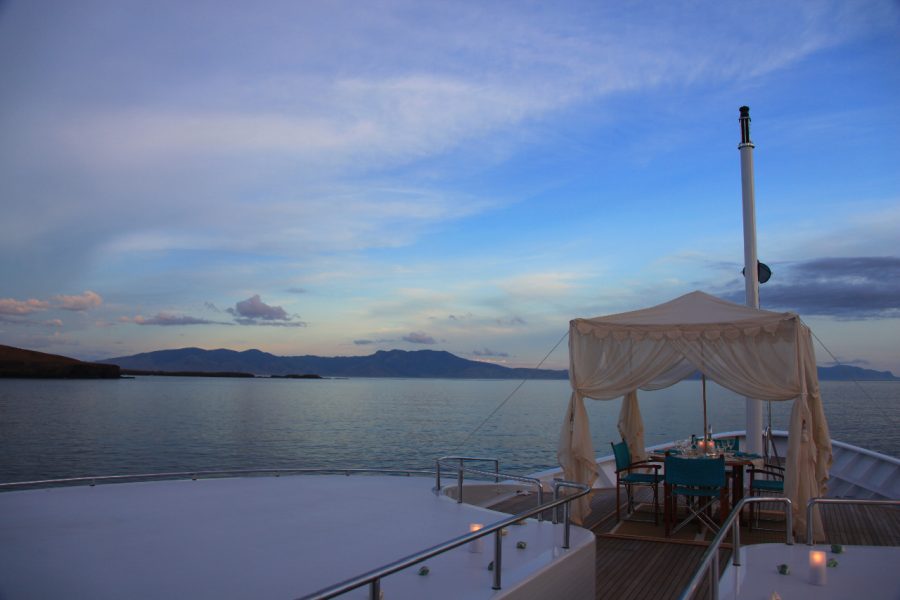 M.Y Archimedes
When we headed for Thailand and Myanmar, we used Gordon Fernandes of Asia Pacific Superyachts.
We found Gordon to be equally as competent. His task was made immeasurably difficult because we had whimsical guests aboard virtually all the time. Gordon continuously managed to accomplish the impossible for us, not just in guest services but in the myriad needs always required in operations of this scale. Dockage, clearances, fuel, provisions, transportation, tours, guides, permits, aviation support, etc, were handled with efficiency and apparent ease. Gordon proved to be indispensable over and over again, particularly with our ever changing Myanmar cruise.
Captain Chris Walsh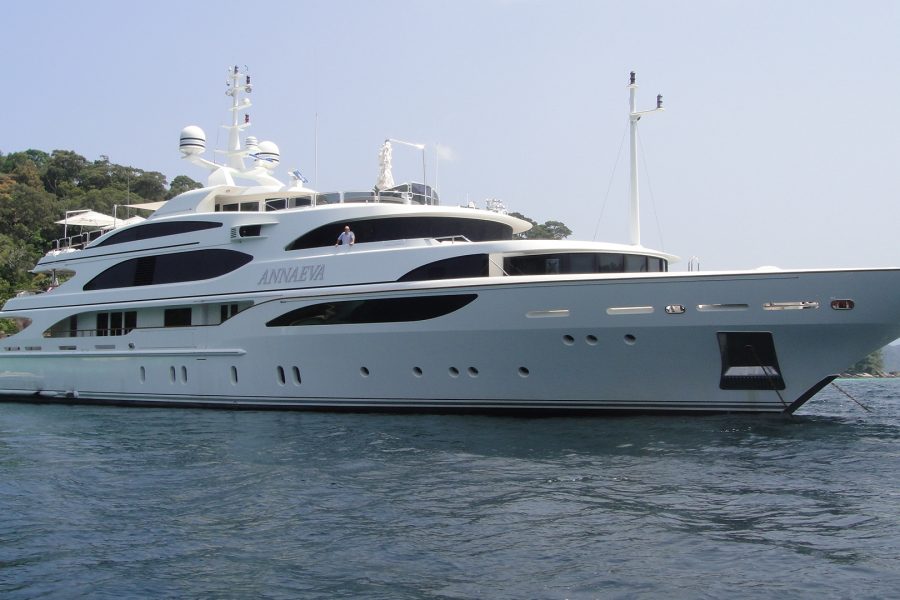 M.Y. Annaeva
It is my pleasure to write a reference for Asia Pacific Superyachts Phuket. Gordon Fernandes and Toby Koehler we instrumental in taking care of Amaeva while we cruised this beautiful part of the world. Their attention to detail, good advice and very professional attitude made even our most difficult and complicated plans come together flawlessly. Overall Asia Pacific Superyachts made our South East Asia cruise a huge success and we thank them for their stellar efforts with us.
Captain Christopher Callahan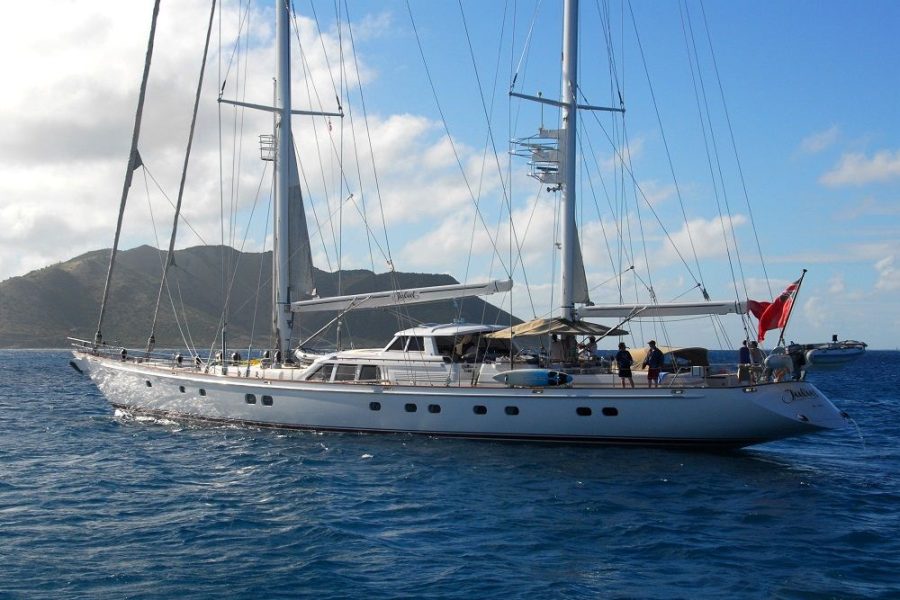 S.Y. Juliet
We had the pleasure of working Asia Pacific Superyachts while based in Phuket and highly recommend to anyone going to Thailand to get in touch with Gordon and his team. Simply put, their assistance greatly helped and enhanced every aspect of our time in Thailand – from paperwork and service work to the whims of the guests and needs of the crew. Too many examples come to mind to list, so suffice it to say that no matter how small or big the task APS is well equipped to help clear up all of your headaches as well as help prevent many more. What's more is that this incredible service is brought to you by a group of incredibly pleasant people that are a delight to work with. Likewise, if you are coming/going to/from Thailand via Malaysia and Singapore I can highly recommend using APS in those locations as well.
Captain Jonathon Allen
Testimonial Letters
Itinerary
For many centuries Phuket was an important stop for trading ships on the route between India and China. During the Sukothai Period, the time of the first Thai Kingdom, Phuket was associated with other cities in South Thailand famous for their vast tin reserves. During the following Ayuthaya Period of the 16th century the Thais governed the island's northern and central regions while the southern and western parts were given over to the tin trade, a concession in the hands of foreigners.
Today Phuket is the country's major tourist attraction. Measuring approximately 21 km in width by 48 km in length, the island is sparsely populated outside Phuket Town although this is changing due to tourist demands, now offering many 5-star resorts, fine dining and a vibrant nightlife.
The landscape is one of forested hills, coconut groves, rubber plantations and a coastline dotted with numerous spectacular beaches with surrounding waters containing varied marine life. The island and the surrounding 32 smaller islands form Phuket Province for a total area of 570 square kilometres. On the North Phuket is connected to the mainland by two bridges running side-by-side, the older Sarasin Bridge and the newer Thepkrasattri Bridge.
Day 1
Guests board at Yacht Haven Marina, a 10-15min drive from the airport (please note that the Yacht Haven is tidal).
From Yacht Haven to Ko Hong (16NM's), offering kayaking, caves and very beautiful scenery. If guests wish they can take the tender (shallow water) and go to the sea gypsy village near 'James Bond' Island. We do not recommend guests stop at James Bond Island as it is highly visited by tourists. Anchor at Ko Hong overnight.
Day 2
Yacht departs Ko Hong and heads south for Ko Kai Nok (18NM's) for beach time, snorkeling and swimming. Mid-morning the yacht departs Ko Kai Nok and heads to the East side of Ko Yao Yai and Ko Yao Noi (19NM's) for a very nice sail through the Ko Pak Bia group of islands.
Again, large limestone islands are found here. It is less touristy and there are a couple of fantastic beaches in this area, with the best one at Ko Hong. There is another Ko Hong on this side and guests can go in the tender to the center of Ko Hong. Anchor overnight.
Day 3
Yacht departs Ko Hong early morning and heads southeast to Krabi (10NM's).
Boat anchors at Raleigh beach. Guests spend the day here and can select to go rock climbing, swimming or just chill out under the limestone cliffs.
Evening dinner at the Dusit Ravadee Hotel.
Krabi Coastline (Photo - Boat Lagoon)
Day 4
Early morning depart for Phi Phi Ley (28NM's). This Island was made famous when they filmed 'The Beach' a few years ago where you'll find crystal clear water, huge limestone cliffs and some lovely beaches. There is a small bay on this island and it's worth a visit by tender or kayak.
There is also a small cave which houses Chinese Viking paintings and is the place locals collect birds' nests, used to make the famous 'Chinese Birds Nest Soup'.
Late evening/overnight depart to Phuket - Surin Beach. (60NM's)
Day 5
Spend the day at the world famous Amanpuri hotel, reported to be among the top ten of hotels around the world. Guests can relax with pampering, on the beach or do some of the many activities on the island like elephant riding, go-karting, monkey and snake shows and a visit to Phuket's famed "Fantasea' (stage show).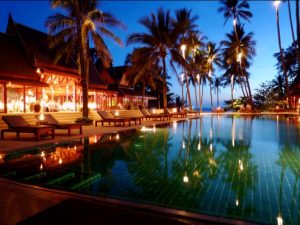 The Banyan Tree Spa is a 15 min drive away and has a reputation as one of the best spas in the world followed by dinner at the Amanpuri Hotel in the evening.
Anchor overnight – please note that there can be a large swell rolling onto this beach so anchoring and tender runs will be weather dependent.
Day 6
Surin Beach to Similan Islands (51Nm's) - The Similan Islands lie northwest of Phuket in the Andaman Sea. In 1982 this 128 square kilometer area was declared a marine national park. In recent years this group of nine small islands (Similan is derived from the Malay sembilan and means nine) has become one of the leading attractions for visitors to Southern Thailand.
Spend the day diving and anchor here overnight. There is no fishing, wakeboarding, jet skiing, and collecting of shells etc. allowed in this area and there are park wardens who do enforce the law.
Day 7
Similan Islands to Patong Beach – (65NM's) Back to Patong Beach for transfer to airport.