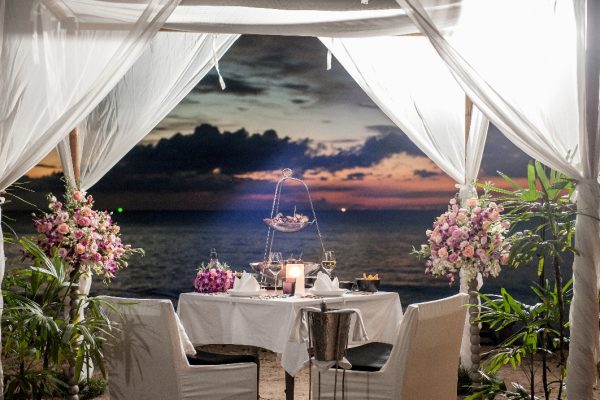 Organisers of the largest and most prestigious gathering in Asia of sail and motor superyachts on water, the Asia Superyacht Rendezvous, are delighted to announce SALA Resort & Spa as the event 'Host Hotel' on the lush island of Phuket, Thailand.
The exquisite waters of the Andaman Sea surrounding Phuket will usher in stunning superyachts from around the world at the 16th annual Asia Superyacht Rendezvous to be held from 16th to 18th December 2016.
"The Asia Superyacht Rendezvous will once again bring superyacht-minded people together in a relaxed uniquely Thai atmosphere", note long-time organisers, Captain Charlie Dwyer and Gordon Fernandes, with an invitation to yachts of 75' (25m) or longer to join the prestigious event.
Nicolas Reschke, Group Director of Business Development for SALA adds: "We are delighted to be the official Host Venue for this year's Asia Superyacht Rendezvous. We believe that SALA Phuket Resort and Spa with its focus on personal and private service, culinary offers and design complements the high-end experience of the participating Superyachts. As a host venue, we strive to be a meeting place for think alike minds coming together to enjoy the best accommodations that sea and land have to offer."
The deluxe pool villa resort and spa is outstandingly situated at Mai Khao Beach, which when combined with Nai Yang Beach to the south, is the longest stretch of sandy beach on the island, covering 9 km. A special thrill may also be in store for Rendezvous guests as October through February is when giant sea turtles come ashore to lay their eggs on this stretch of sandy white beach.
Organisers are enthusiastic about the new home for ASR, commenting, "The SALA Resort Phuket and the Asia Superyacht Rendezvous both cater to the lifestyles of individuals to whom luxury, beauty and tranquillity are of keen importance. ASR 2016 provides a platform for networking and exploring the surrounding cruising grounds, while at the same time participating in a number of friendly races and exclusive social events".
The exclusive gathering of owners and captains of some of some the world's most captivating vessels will converge to enjoy the camaraderie, convivial atmosphere and tailor-made festive events of the annual Rendezvous. Superyachts in attendance from Asia and around the world will represent a whopping value of US $200,000,000. A projected15 beautiful floating palaces owners and captains and guests will gather for sea and land based relaxed socialising, ridiculously fun activities, superb cuisine and thrilling sailing races.
Captain Morgan Hayes of S/Y Arabella, among those enjoying last year's Rendezvous, commented, "Coming on the back of a hectic but rewarding King's Cup it was reassuring to find a relaxed and well-organised atmosphere. The Rendezvous team could not have been more accommodating and professional and the host hotel management also could not have been more helpful."
Those attending in 2016 can look forward to an enviable program involving the 'opening day cocktail party' on a superyacht, 2 days of competitive but friendly 'superyacht sailing races' on a course marked by mammoth motor yachts, a festive & fun model boat-building & races – the popular 'Challenge', an exciting 'Pirate Booty' treasure hunt and the closing 'Yacht Parade' followed by a gourmet VIP dinner in the exclusive SALA Resort.