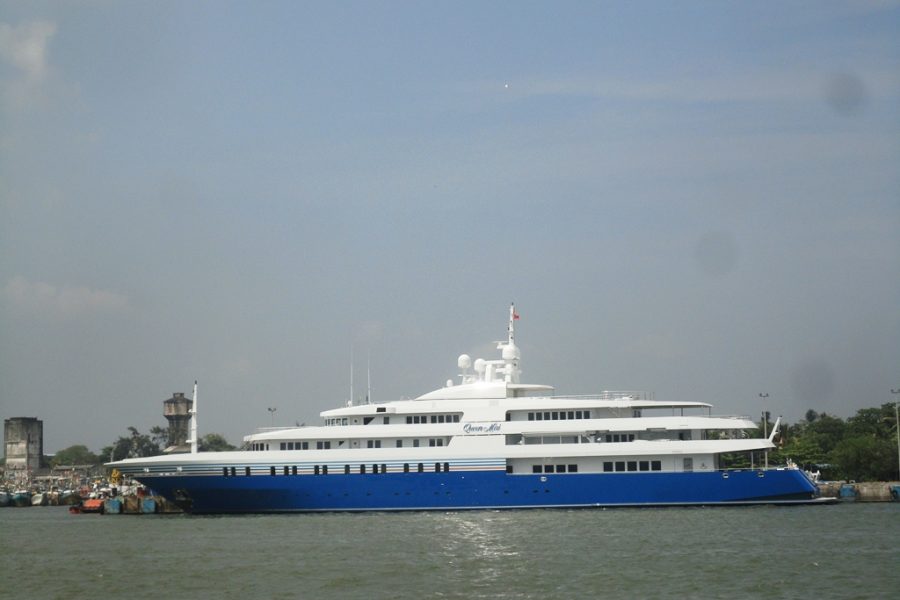 M.Y. Queen Miri arrived in Sri Lanka in all her splendor at the Port of Galle in early November and more superyachts are expected in December and January including M.Y. Talisman, reports Priyantha Perera, MD of Asia Pacific Superyachts Sri Lanka, noting the growing attraction of Sri Lanka and a new initiative to entice more visitors seeking unique tropical adventures.
The 300-foot custom Neorion motor yacht Queen Mira is newly transformed after an extensive refit project in Genoa in July of this year. Her most notable post refit feature is the exterior difference – the yacht's new length of 91.5 meters, extended from the original 85 meters. What is not visible, however, is the extensive work to the yacht's interior, sleeping up to 36 guests in 18 rooms including a master suite, 2 VIP staterooms and 6 double cabins and also capable of carrying up to 34 crew onboard. Post-refit, she now features an incredible array of amenities and facilities.
While docked in the Port of Galle several of Queen Mira's guests happily enjoyed a fascinating Galle City Tour, reports Priyantha, then venturing further out the next day: "While on a Safari to the Yala National Park the guests got more than they bargained for with an unexpected viewing of an elephant crossing their path… followed by a leopard!"
The APS Sri Lanka director said more superyachts will be enjoying Sri Lanka's scenic beaches and crystal clear oceans alive with corals and marine life and stretches of serene beaches in December and January on 2017. Among expected superyachts is M.Y. Talisman C, a 70.54m motor yacht custom built in 2011 by Turquoise Yachts in Pendik, Istanbul. The striking vessel is familiar with the Asia Pacific region and her Captain wrote of a month's cruise around the Maldives, receiving excellent support from APS Maldives MD, Mohamed Hameed.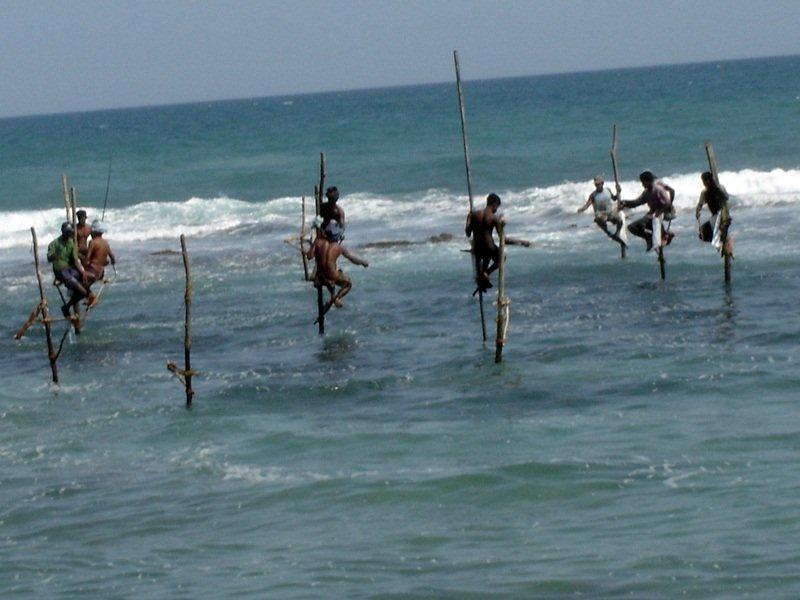 Native to Sri Lanka and a leading member of the yachting community for many years, Priyantha can craft a unique itinerary for Superyacht guests which can include one-of-a-kind events as well as sampling the best of traditional Sri Lankan cuisine. Authentic experiences can be arranged, such as "Stilt Fishing", found nowhere else in the world. In addition to on-water attractions a land visit to a "Tea Factory" to watch the unique way tea is plucked and processed followed by a tasting of the "low country tea", with a flavour of its own, is a "not to be missed" experience.
Priyantha keeps a close watch on areas of interest to superyacht visitors, explaining the country is undergoing going some positive changes to attract visitors to the "Pearl of the Indian Ocean". He reports the Sri Lanka government has announced plans, with the launch of themed tourism development zones, a public-private sector initiative backed by the Ministry of Lands, the Ministry of Tourism and the Sri Lanka Tourism Club, a government-recognised group of industry leaders.
At least five and up to eight "Themed International Tourism and Family Entertainment Zones" are being designated in state-owned land, selected for their outstanding natural beauty. These include beaches, mountain and forest regions, extending over more than 1500 acres. One of the attractions of the project for investors is that the ownership of the land is transparent – not always the case in Sri Lanka. The developments will include luxury tourism, eco-tourism, wellness and yoga, as well as adventure and family activities. They take in some of Sri Lanka's finest scenery – mountain tops, dramatic beaches, waterfalls and forest views.
These positive initiatives give even more reasons for superyachts to include Sri Lanka in their plans for cruising unique and incredible destinations.