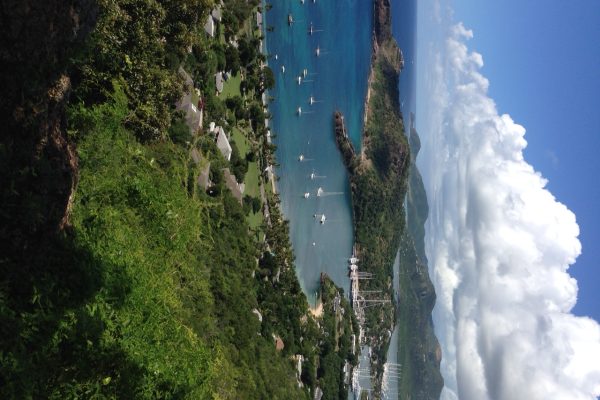 Reporting on news from the 55th annual Antigua Charter Yacht Show, held 4-10 December 2016, is Cindy Dittrich, working with Etienne Boutin of Asia Pacific Superyachts Tahiti.
Etienne comments, "Cindy said there appeared to be fewer yachts than previous years at the Antigua Yacht Show; however, there was some significant interest from ships she met with in regards to the coming season." Cindy says, "The good part of less attendance at the show was that it was easier to talk to every captain & crew and information for yachts considering visiting Tahiti was well received."
This year's show extended over six days and again took place at the Nelson's Dockyard Marina in English Harbour, the Falmouth Harbour Marina and the Antigua Yacht Club Marina, both located in Falmouth Harbour.
Due to demand from charter brokers and yacht management companies, all registered boats remained on the dock throughout the full five viewing days. Etienne adds "The Antigua Yachts Show is proving every year to be more important for the promotion of the South Pacific and SE Asia – to charter yachts that are looking for alternatives to the Caribbean" adds Etienne.