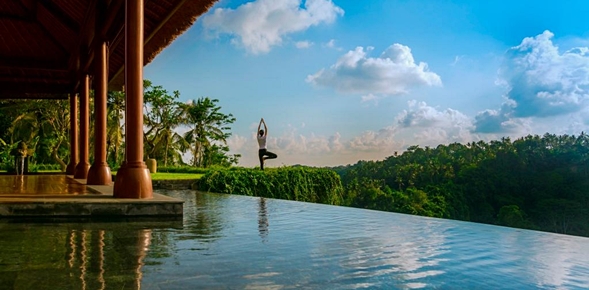 APS Indonesia's Richard Lofthouse shares news from the region:
TripAdvisor recognizes Asia and the world's top hotels with the 2017 Travellers' Choice Awards. TripAdvisor announced the Asian winners of its 2017 Travellers' Choice Awards for Hotels and the top hotel for Asia is Mandapa, a Ritz-Carlton Reserve, in Ubud, Indonesia, ranked #1 in Asia and #2 in the World
"It's a great honour to be recognised as one of the best resorts in the world and Asia on such an important platform. The team and I are very proud of our achievement which comes only slightly more than a year after we opened," said Ana Gorjao Henriques, General Manager, Mandapa, a Ritz-Carlton Reserve. "TripAdvisor is 'the' travel platform to be on, and the influence of guests' reviews are extremely powerful. These awards will be tremendously beneficial for us and we want to thank all our guests, Ladies & Gentlemen and TripAdvisor for this recognition."
In another Indonesia related hospitality announcement, "In line with plans to anchor its presence in the largest economy in Southeast Asia, Frasers Hospitality Group, a division of Frasers Centrepoint Limited, will be launching Fraser Suites Kuningan in 2017. This will be the group's fourth property launched, with another five in the pipeline, bringing its Jakarta portfolio to a total of nine by 2019.
Read more: Frasers Hospitality strengthens foothold in Southeast Asia's largest economy