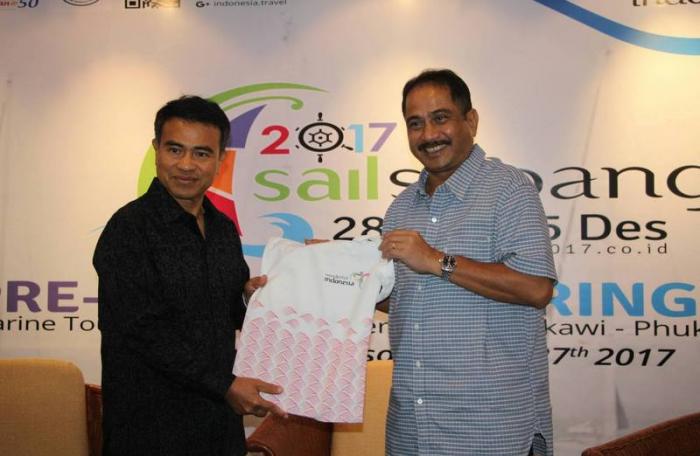 "Phuket Governor Norraphat Plodthong welcomed the Indonesian Tourism Minister to discuss strengthening of marine tourism relations between the two countries", reports the Phuket Gazette in an article written by Sukawin Tanthavanich.
Gordon Fernandes of Asia Pacific Superyachts Phuket explains the article relays that the Governor met Arief Yahya from The Indonesian Ministry of Tourism at the Phuket Boat Lagoon on Thursday, May 18th, resulting in a positive discussion on a new campaign to support travel between the two countries.
"Indonesia has just revealed their plans to run a special campaign between Nov 8 and Dec 5 that will assist tourists in travelling between Phuket and Sabang, Indonesia. We also aim to enhance and strengthen cultural relations," said Governor Norraphat.
The governor also revealed that a Memorandum of Understanding is in the works to promote marine relations between Langkawi Malaysia; Phuket, Thailand; and Sabang, Indonesia, as per the Indonesia-Malaysia-Thailand Growth Triangle (IMT-GT) Agreement.
"This discussion should be of benefit those vessels cruising between Phuket and Sabang, Indonesia, where we have our APS teams in place ready to support the effort", declared Fernandes.
"We welcome the government's further efforts to include extending the reach in promoting marine relations between the three marine regions of Langkawi, Malaysia; Phuket and Sabang, Indonesia – all Asia Pacific Superyachts long established and full service & support superyacht hubs".