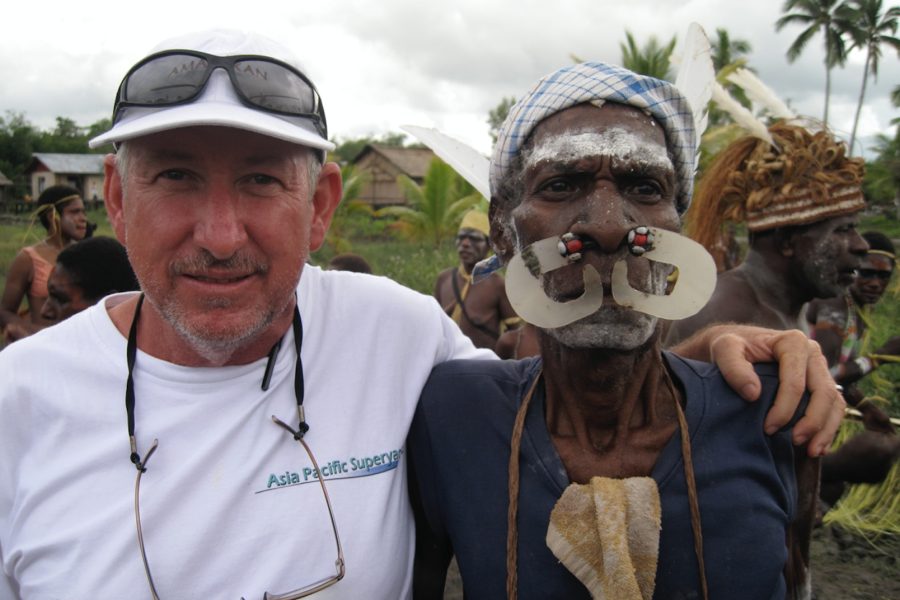 The Asmat Hill Tribe, an ethnic group residing in the Papua province of Indonesia, inhabit a coastal region on the island's southwestern coast bordering the Arafura Sea. Making for an exciting superyacht visit, Captain Jimmy Blee cautions the villages of around 1,000, are accessible only by coastal rivers where the of Asia PacificSuperyachts Indonesia team travel.
"Hard to get to? You bet! And the best and most accessible way to this ancient tribal group is by Superyacht", smiled Captain Jimmy Blee as he described his adventures with the Asmat people.
"One of my most memorable trips to spend time with the Asmat was with the superyacht Senses in 2008. Using a helicopter really made the whole logistic experience a hell of a lot easier. Of course, we can do it easily enough without the heli, but it needs more coordination", noted Capt Jimmy.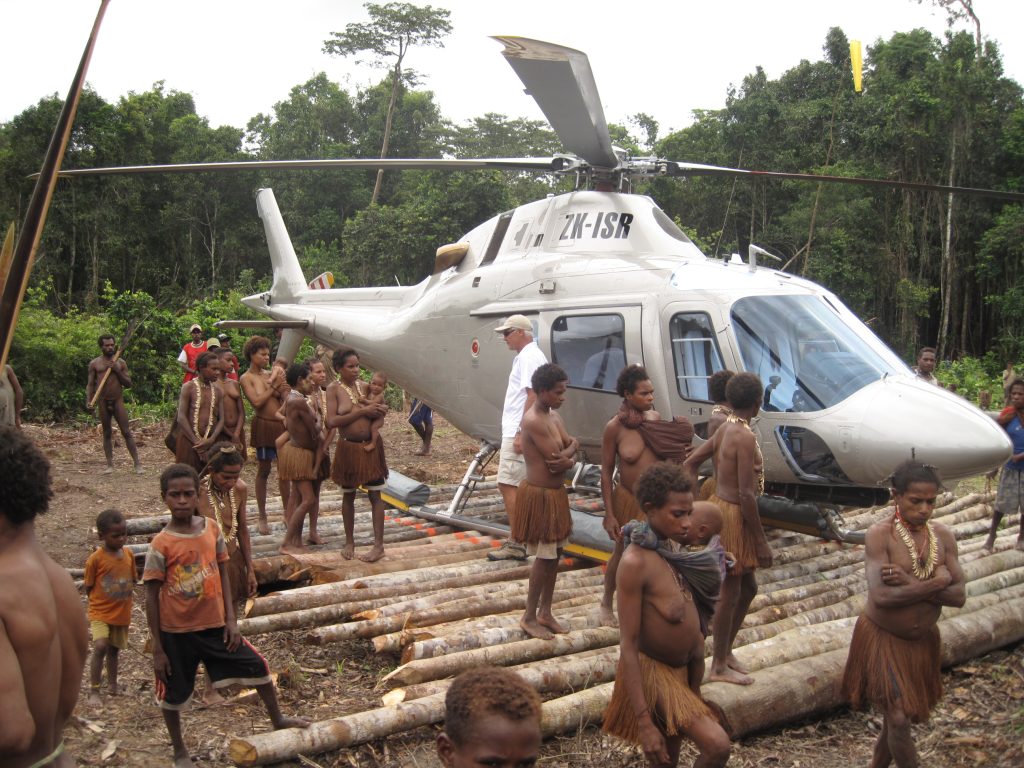 The land of the Asmat is located both within and adjacent to Lorentz National Park and is a World Heritage Site. This is the largest protected area of this type in the Asia-Pacific region. The hill tribe Asmatlive within and adjacent to the 'built on stilts town' of Agatsand area coastal people occupying a low-lying swampy region. Their homeland covers approximately 9,652 square miles (25,000 square kilometres) in southwestern Irian Jaya. The swamps include sago palms, mangroves, and patches of tropical rain forest.
Captain Jimmy describes the experiences with the tribes as among the most spiritual and culturally intense he has ever been part of – and this is saying something, given the fact he has guided and driven boats to villages all over Indonesia for the past 25 years of living in the country.

The last two occasions APS Indonesia took their clients into the Asmat area were comprised of 10 day trips. During these trips the teams were able to include some incredible other cruising through Aru Island, the Kai and the white sand beach of the Tayandu groups.

Visiting the Asmat is just one of many unique adventures to be discovered in Indonesia. For Captains looking for 'once in a lifetime' destinations for Owners that have seen most of the world, Captain Jimmy says: "Contact our team at APS Indonesia. We have many have many years of cruising experience among the 17,000 islands that make up this incredible island country and can craft a special itinerary for your voyage".
Weather conditions for these trips are key and APS Indonesia recommends the best time to access the Asmat tribes is in what is known as 'inter monsoon times' of March/April and October/ November.