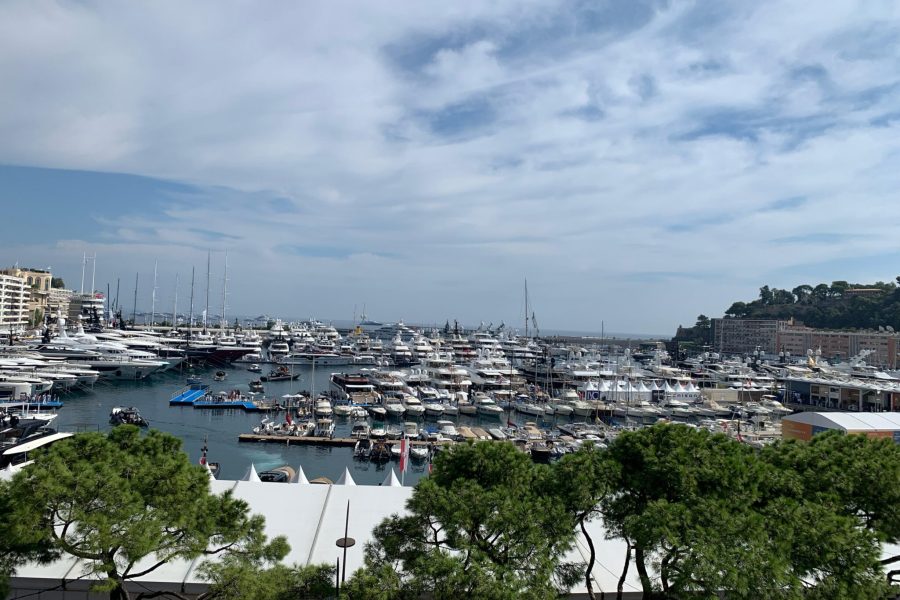 Southeast Asia is fast becoming the go-to destination for those who crave the finer things in life, thus it's no surprise Asia Pacific Superyachts was a popular go-to place for superyacht captains, owners and industry professionals when seeking more information of the exotic area at the Monaco Yacht show 2023.
Sharing news of their stunning Southeast Asia regions were directors from the Asia Pacific Superyachts (APS) network, including Gordon Fernandes, Tanyuta Singhmanee (Jojo), Captain Charlie Dwyer, Captain Thomas Taatjes, Mohamed Hameed, Nadhira Muneer, Wadhoodh Adamand, and Keith Mellon. Wrapping up their MYS experience, APS co-founder Mr Fernandes said, "The Monaco Yacht Show has again proved to be a useful tool for the APS team to showcase Asia and what it has to offer several captains and owners have expressed an interest in visiting Asia and lots of owners seem to be interested in doing round the world tours".
Following up, APS Maldives director, Mr Hameed, reported, "Great meetings and events at the Monaco Yacht Show for our network of Asia Pacific Superyachts, recognised as the leading superyacht services agencies in Southeast Asia." Other good news from Maldives… they are now granting free cruising permits to all yachts under 20m (it used to be free to under 15m only). This means a big saving for larger cruising yachts of US$1000.
APS regions areas of keen interest at MYS included Andaman & Nicobar Islands, Bali & Raja Ampat in Indonesia, Koh Samui and Phuket in Thailand, Myanmar, Cambodia, Maldives, Seychelles, Singapore, Sri Lanka, and Borneo and Langkawi in Malaysia. APS co-founder Captain Charlie Dwyer noted, "We're closely monitoring news of favorable government and charter changes to Southeast Asia and the most thrilling and least visited spots on the planet", adding, "there's an increasing number of visiting superyachts as regional cruising continues to gain in popularity."
There are other factors contributing to the growing popularity of Southeast Asia and the experts at APS brought insight and local knowledge into these discussions in Monaco and will keep those met apprised of new changes and benefits in the future.
The increasing growth of the area is reported in a Prestige article, The Redefined World of Luxury Yachting in Southeast Asia, stating:"Southeast Asia is fast becoming the go-to destination for those who crave the finer things in life, and it's no surprise that the luxury yacht market projections are cresting at a remarkable USD 1,249.5 million by 2028. Nestled within Asia Pacific's expansive 135,000-kilometre coastline, this region has all the makings of a maritime paradise".