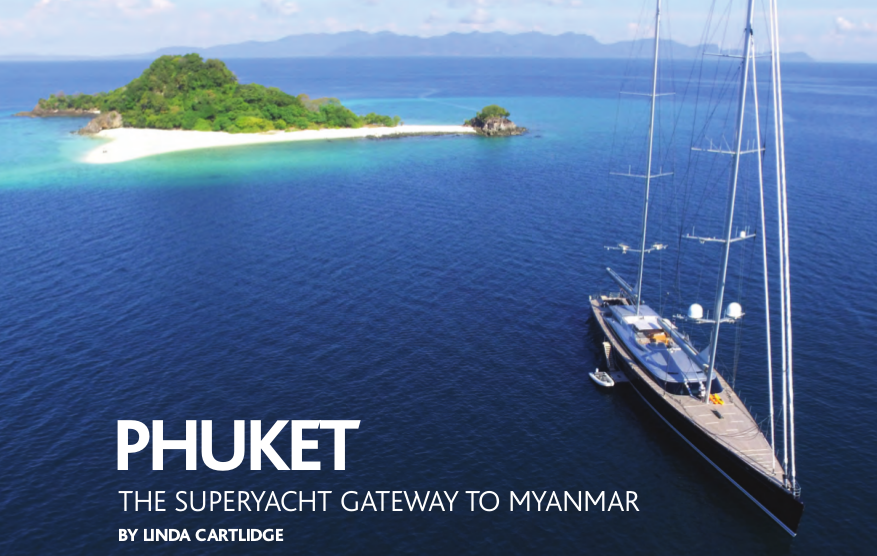 Feature article in the "Yachting Matters" autumn/winter 2016 edition:
Superyacht cruising is opening up beyond the usual hubs and marinas of the Mediterranean or Caribbean as facilities are being developed and upgraded around the world. An example of growing superyacht interest and visits made possible through upscale marinas and knowledgeable yachting support is Phuket Island in Thailand.
Dubbed the 'Monaco of South East Asia' and acknowledged as the 'Superyacht Hub of South East Asia', Phuket Island has many cruising options in the Andaman Sea to nearby secluded bays while offering a luxury lifestyle and well-equipped marinas, which also serve as a Gateway to Myanmar.