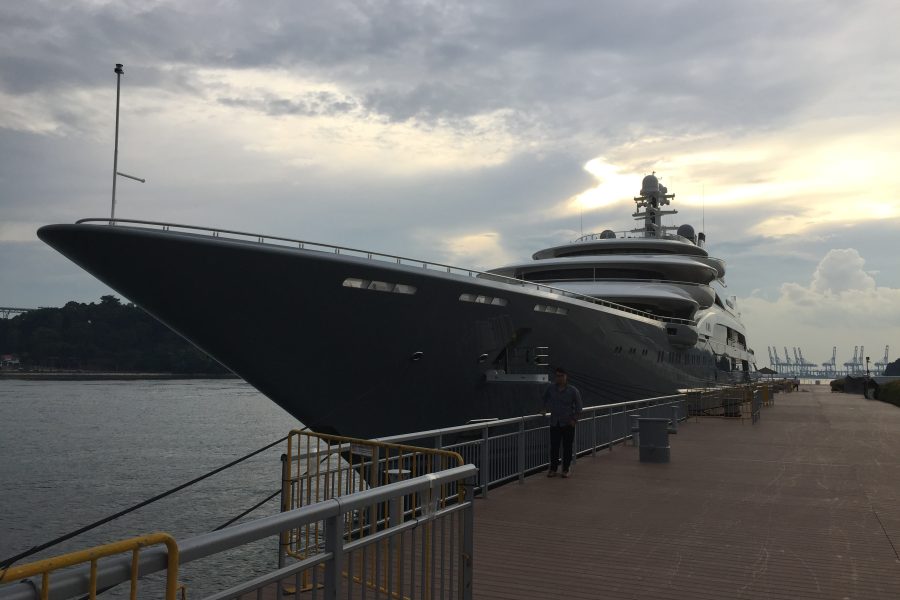 Transparency Market Research (TMR) forecasts the global market for yacht charter to register a 7.2% CAGR during the period between 2017 and 2025 to attain a value of US$14.987 bn by 2025 from US$8.123 bn in 2016. Volume-wise, it predicts the market to grow to 7,684 units from 6,054 units in 2016 by clocking a healthy 7.2% CAGR.
Reporting on the above TMR report, titled, "Yachts Charter Market", Scott Walker, co-founder of Asia Pacific Superyachts and director of Asia Pacific Superyachts Singapore, shared news of the reporting, stating: "Asia Pacific is considered a lucrative market that will likely outshine all others in terms of growth rate".
The report notes, "The market in the region is receiving a major boost from the rising number of charter destinations, increasing wealth of people, and greater availability of yachts. Thailand, Australia, Singapore, and Malaysia are some of the popular yacht chartering destinations in Asia Pacific. The market in Asia Pacific is slated to expand at an 8.0% CAGR from 2017 to 2025, as per the TMR report."
Walker explains the Asia Pacific Superyachts network of owner-based agency offices in 15 countries and 17 locations also finds an increasing number of visiting yachts as stated in the report sub-title, 'Increasing Number of Yacht Charter Destinations Proves Beneficial for Market".
"Majorly fueling the global market for yacht charter is the changing lifestyle of people and the increasing number of yacht charter destinations, worldwide. Additionally, the ease of booking yachts and emergence of ones built with superior technology and better materials are also serving to up demand in the market. Business and corporate houses are particularly driving up demand in the market with bookings for office parties in serene places. As a result, the demand for large yachts are growing at a considerable rate, especially among large groups for hosting corporate parties", states the report.
The report continues on with, "A noticeable trend in the market is the rising demand for luxury yachts due to the increasing wealth of people. Thus, improving disposable incomes is likely to have a positive influence on the global market. The emergence of high net worth individuals and growing demand for holidaying is also expected to open up several opportunities for the global market in the near future."
This trend is shared by Asia Pacific Superyachts as APS agent-owners noted aan increasing number of superyachts from throughout the world to Thailand and the Andaman Seas, Indonesia, Singapore, Cambodia, Malaysia, Maldives, Borneo, Sri Lanka; and in the Pacific, New Zealand, Tahtiti and Fiji.
The review is based on the findings of the TMR report, titled, "Yachts Charter Market (Type – Sailing Yacht (Classic Yachts and Open Yachts), Motor Yachts (Classic Yachts and Open Yachts), and Catamaran Yachts (Classic Yachts and Open Yachts); Yacht Size (Small, Medium, and Large); and Consumer Type (Corporate and Retail) – Global Industry Analysis, Size, Share, Growth, Trends, and Forecast 2017 – 2025."