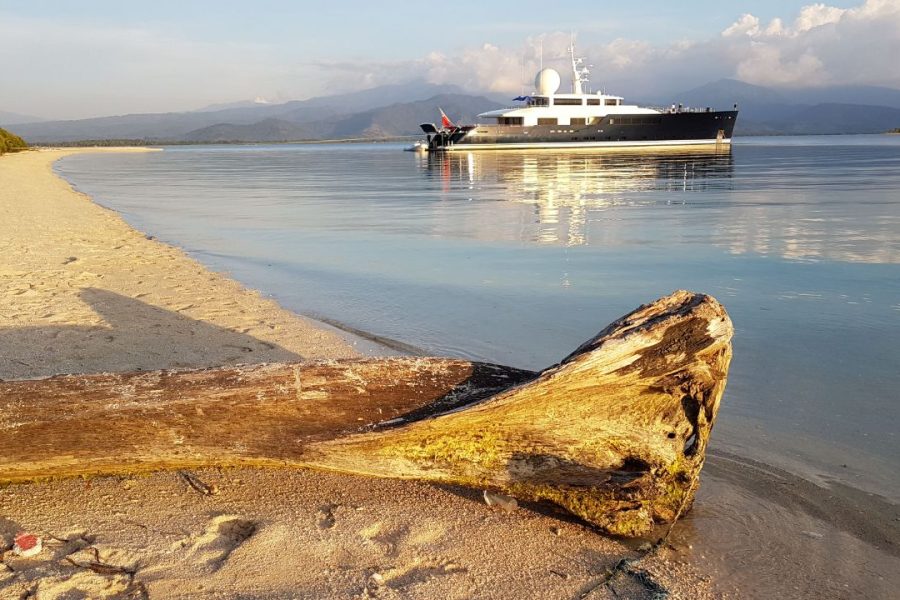 "Bali enters the Travel+Leisure magazine 'Hall of Fame' after earning Best Island honors for 10 straight years as a destination, attracting the world's superyachts", announced Asia Pacific Superyachts (APS Indonesia) agency directors, Captains Jimmy Blee and Thomas Taatjes.
Not only did Bali take third place on the list, this year Bali is also an honoree of the World's Best Award Hall of Fame, which means the destination has been voted onto the T+L 'Best Islands in the World' list for the past 10 consecutive years.
When announcing the honors the APS agency agreed Bali continues to attract tourists and both sail and motor yachts from all over the world. This is due thanks to its rather eclectic mix of beautiful beaches, stunning forests and active volcanoes, all existing alongside the vibrant traditional culture, charming hospitality and delicious cuisine for which the island is famous.
"Our superyacht clients are treated to a magnificent sight when rounding the north eastern tip of Bali, the classic volcano cone-shaped Mt. Agung, every sailor's welcome to the Island of the Gods", added Captain Thomas and Jimmy of vessels arriving in Bali.
APS forms a close-knit relationship with vessels as they traverse the complexities of staying and cruising in Indonesian waters, perhaps starting with a pleasant week journey running down the coasts of Sumatra, Java, Madura, and finally, Bali.
Captain Jimmy reports, "There's a beautiful sail across to the little anchorage bay of Nusa Lembongan, the closest island destination to Bali. After an idyllic anchorage on Lombok Island for the first of the land excursions of a scenic tropical island, the next stop suggested after a 100 NM cruise is the Island of Moyo, home of the famous Amanwana Resort and a late afternoon anchorage at the resort".
"Next could be an amazing trip in the Komodo National Park to marvel at the renowned Komodo Dragons, Manta Rays and a whole plethora of fish and marine life. The yacht is awarded a spectacular downwind sail back to Bali taking in the towering peaks of Tambora, Rinjani and finally a viewing of Mt. Agung over Bali", adds Captain Taatjes.
APS Indonesia can provide a helicopter to collect the owner and guests from the Helipad at the Benoa Bali harbour for a stunning 45 min to an hour tour to take in all the sites of Bali. The superyacht agency can arrange for all permits and ground support as well arrange great flight options for vessels bringing their own helicopter, adding superb value to a trip dominated by wonderful cultural experiences.