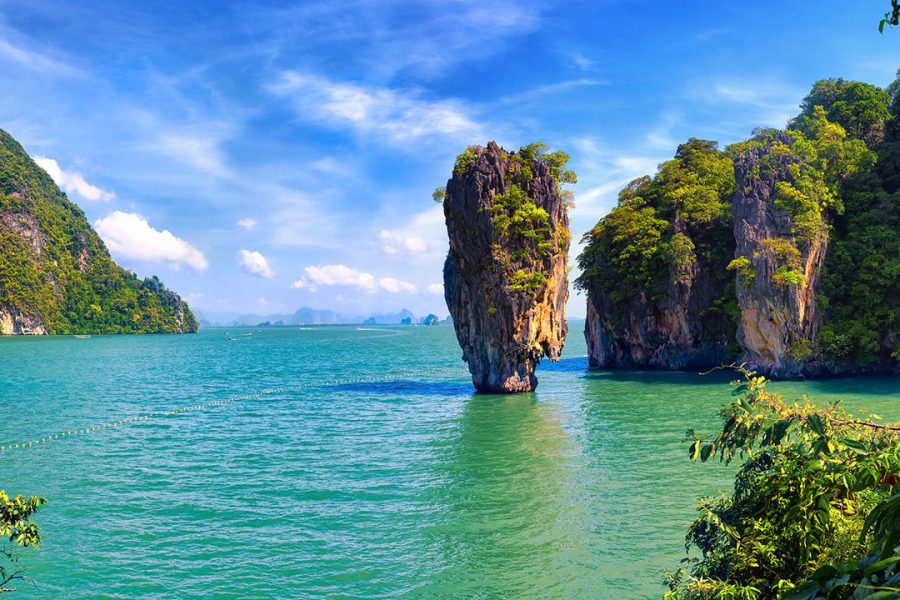 Phuket Island is now being recognised as a major global marina and superyacht hub. There is an ever increasing number of luxury yachts visiting the 'Pearl of the Andaman', re-cementing Phuket and Thailand's position as one of the top boating destinations in the world.
Also known as the 'Monaco of Southeast Asia' and the 'Asia Pacific Superyacht Hub', Phuket offers the most in high end superyacht marinas, a vibrant nightlife, numerous cultural attractions, 5-star hotels and restaurants and nearby beautiful and uninhabited islands to explore.
Phuket is the yachting playground of Southeast Asia and at the heart of the region's ever-growing superyacht scene. A paradise of crystal clear waters and uninhabited white sandy beaches is just a short cruise away from Phuket to the outer tropical islands, offering natural beauty, peace and tranquility and a world away from the hustle and bustle of Phuket. As well, and always a most important asset in welcoming visitors, the genuine warmth and gracious hospitality of the Thai people.
Marinas are playing an increasingly important role globally and the resort island's marinas can handle all of a superyacht's needs; with excellent docking facilities and a growing superyacht labor force, berths are available for yachts up to 130M's in length and is a well-designed base for visiting luxury yachts. There are four world-class marinas in the northeast of the island and a superyacht marina is in the planning. Phuket is where owners in Asia Pacific choose to keep their boats and fly in to use them along with those from all corners of the globe.
"Boats can choose to stay close to Phuket and set forth to Phang Nga Bay with its limestone monoliths rising up out of the sea and caves to paddle through, with 32 smaller islands off its coast to explore. The Thai island is a perfect destination for superyachts and vessels can set off to Phi Phi islands, Similan Islands, Racha Islands, Coral Island, Koh Yao Yai & Koh Yao Noi, Koh Khai Islands, Koh Bon – and in another Thai province, Koh Phangan", reports Gordon Fernandes, co-founder of Asia Pacific Superyachts and based in Phuket.
"Vessels can also then move on to explore the eastern Gulf of Thailand and Koh Samui, with its natural beauty and 5-Star hotels and dining, voyaging on to Angthong National Marine Park with its 42 uninhabited islands", suggests fellow APS co-founder, Captain Charlie Dwyer.
In the high season, yachting visitors use Phuket as a base for travelling to nearby islands, while in the low season some dock their yachts at marinas so that they can carry out maintenance ready for the next high season. A number of superyacht owners have also purchased residence, used when the owners are cruising in the area as Phuket is a draw on to itself and home to both natural and man-made attractions.
Its scenic beaches and water sports are a big draw while the ancient Sino-Portuguese buildings are popular among visitors interested in this architectural style. A wide variety of Thai and international food can be found at street stalls serving delicious classic Thai food and up through to the finest in international 5-star dining. More recently, Michelin stared restaurants can be found in Phuket.
The upgrading of the International Airport has a boon for visiting owners, their guests and high-end tourists and since 2022, a Five-Star fully integrated "Private Jet Terminal" is attracting superyacht owners and affluent visitors worldwide. The private jet terminal and high-end villas & dining, beach clubs, pampering spas, hotel facilities and modern marinas is a reflection of Phuket as a fantastic playground for international superyacht visitors.
The full service marinas and professional yacht services along with Phuket's many attractions make for an inviting and stress-free stay of any length for superyacht owners and their guests.