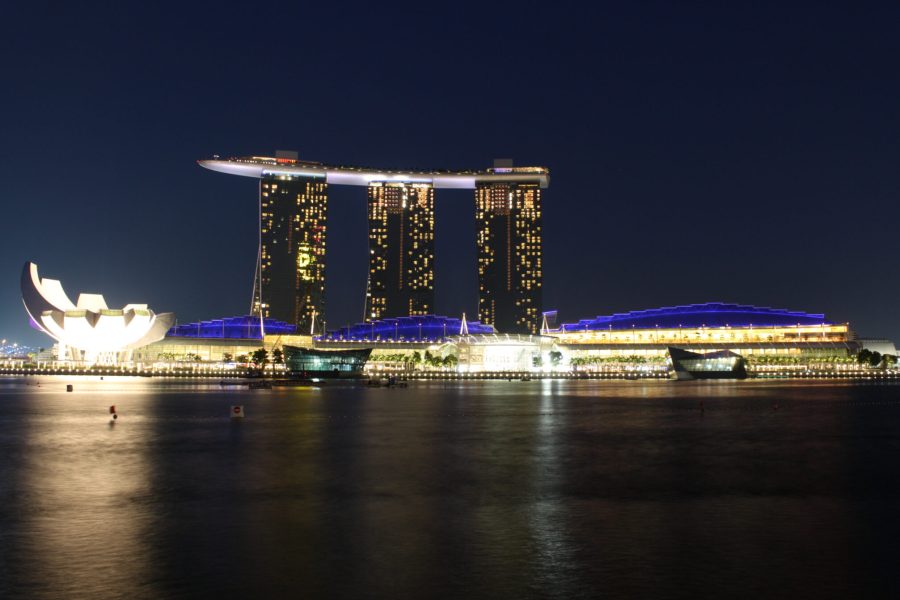 Singapore is much more than the sum of its numerous attractions and is constantly evolving and reimagining itself with people who are passionate about creating new possibilities and attractions, along with new services to visiting superyachts.
"Southeast Asia is so vast and diverse and the famed city of Singapore is smack in the middle of really excellent cruising grounds", enthuses Captain Scott Walker, co-founder of Asia Pacific Superyachts (APS), "More and more superyachts see Singapore as a superb destination and once here, they love it!"
For many yachts, Southeast Asia means new cruising grounds and Singapore, like a reigning sultan, sits pretty much in the centre of a passage from North to South and East to West in the region. Singapore is only one degree north of the equator and yacht owners rave about the location, as it does not get severe weather.
This, of course, means Singapore is a convenient and safe base for year-round regional cruises while providing boundless activities for the owner & guests and captain & crew along with numerous superyacht berths in several marinas island-wide. The marinas are world-class and details for your yacht arrival, berthing and departure as well as custom itinerary is available from the APS team.
Among amazing cruising from Singapore is the exotic port of Bintan, Indonesia. It's a short hop to Bintan, the major domestic seaport for the Riau Islands in Indonesia. After Bali, Bintan is most likely the best-known resort island in Indonesia and Nikoi Island (off Bintan) only a hop from Singapore and a popular cruising destination. The nearby mystical island of Langkawi, Malaysia is also an attractive option and APS can sort essential needs for these cruising options.
Heading off for another nearby cruise about 100nm from Singapore, is historical Lingga Island of the Riau Islands group with entry /exit point of Nongsa Point Marina on Batam Island. This voyage taking you across the equator is a great excuse to celebrate with a party onboard or on one of the sandy beaches.
Virtually every aspect of servicing a yacht from inbound/outbound clearance procedures to provisioning, engineering repairs and surveys and all requirements, while both in Singapore and further afield, can be handled. Singapore has all the facilities a superyacht could possibly require.